Welcome to our website!  Please watch within the next week for our completed e-commerce site .
You may also find us on Facebook –  https://www.facebook.com/bootlegbiscuits  Upload your favorite "beggin' for another round" photo of your pup and receive free rewards!
We also have a GoFundMe campaign to take our Bootleg Biscuits Adventure to the next level.  Any press and sharing of this link is much appreciated!!
http://www.gofundme.com/bootlegbiscuits
We look forward to your stories, photos and of course orders!  You may now find Bootleg Biscuits at Cleophus Quealy Beer Company in San Leandro!
#begginforanotherround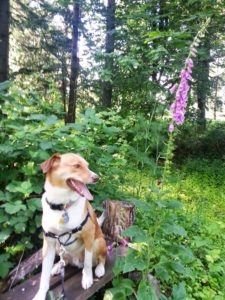 Happy Monday Everyone!
Yesterday was a huge success at the Wiggle Waggle Walk (fundraiser for the Alameda Animal Shelter).  Come on over to our Facebook page to see all of the lovely pooches who received their "rewards"!!  https://facebook.com/bootlegbiscuits
I also want to give a shout out to the breweries who have been so kind to not only support our business by supplying us with their spent grain, but now to feature our treats!  Marin Brewing Company, Moylan's Brewing Company, Faction Brewing, 21st Amendment, Santa Clara Valley Brewing and Cleophus Quealy Beer Company.  You may now find Bootleg Biscuits for sale at Cleophus Quealy!!  Hope your week is off to a #begginforanotherround kind of week!!!  Thank-you!  Michelle